David Lynch to Direct NIN Video
Trent Reznor and David Lynch reunite to collaborate after 16 years apart.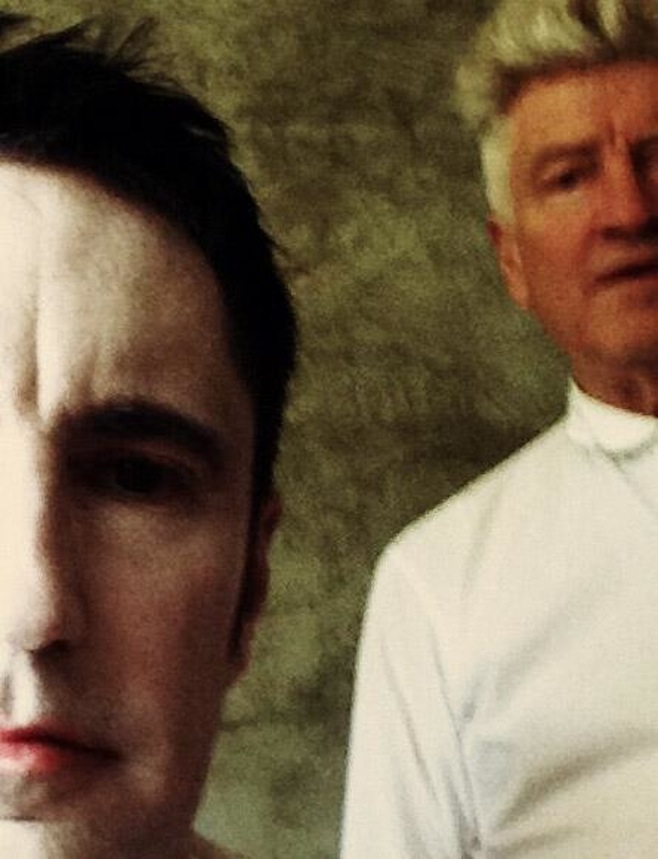 Lost Highway wasn't a fluke, after all. David Lynch and Trent Reznor are back in the studio together. The Blue Velvet director is set to direct the video for Nine Inch Nails' new single "Came Back Haunted." The two previously collaborated in 1997, when the Nine Inch Nails frontman composed the score to Lynch's neo-noir thrillerLost Highway.
Speaking of Lynch in the March 1997 issue of Rolling Stone, Reznor said:
"You get it or you don't. When I saw Blue Velvet, I walked out of the theater changed and very shaken. I talked to someone later, and they said, "Didn't you think that was funny?" I didn't think it was funny. I was terrified because, when I saw it, I realized I would have done exactly the same thing as Kyle MacLachlan's character. I would've tried to sneak in, I would've felt for her – I would've done it all.
The above twitpic – posted by Reznor himself – confirms the two at least being in a room together, if not a studio – so the collaboration is a dead certainty right now.
Iin related news, both NIN and Lynch himself have new albums coming out in the coming months: for NIN, it's called Hesitation Marks and it's out on September 3 on Columbia. On the other hand, the new David Lynch album The Big Dream is out a little earlier, July 15/16, via Sacred Bones/Sunday Best.